Alicost is offering a new service, the possibility to reach Capri from Agerola/Furore by bus to Amalfi and then by direct ferry to Capri.
Price:
to Capri: €20 (€17.50 + €2.50 Capri tax)
from Capri: €17.50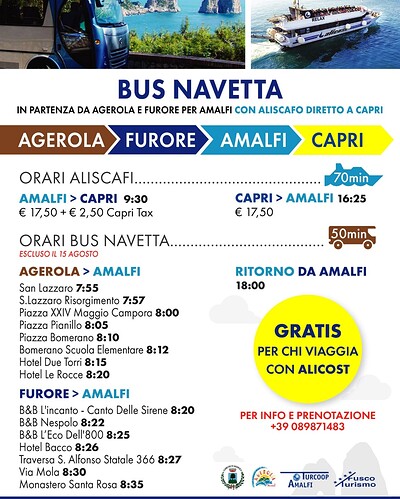 This comes handy for those staying in Agerola/Furore that want to do a day trip to Capri.
Book online the ferry at 09:30 from Amalfi towards Capri for €20.00 (the bus service comes free for Alicost clients). Same procedure for the return trip.
Happy travels!